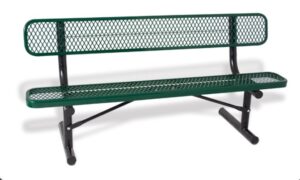 The NPTA is happy to announce the arrival of three park benches that will be placed in Grove #1, near the map kiosk.
The memorial benches were purchased by sponsors during our July fundraising event and will be installed by volunteers soon.
The benches are a wonderful addition to the trails and will offer a place for those who may not be able to venture on the trails or those wishing to enjoy the solitude and beauty of the Roaring Brook.